Corporate Vision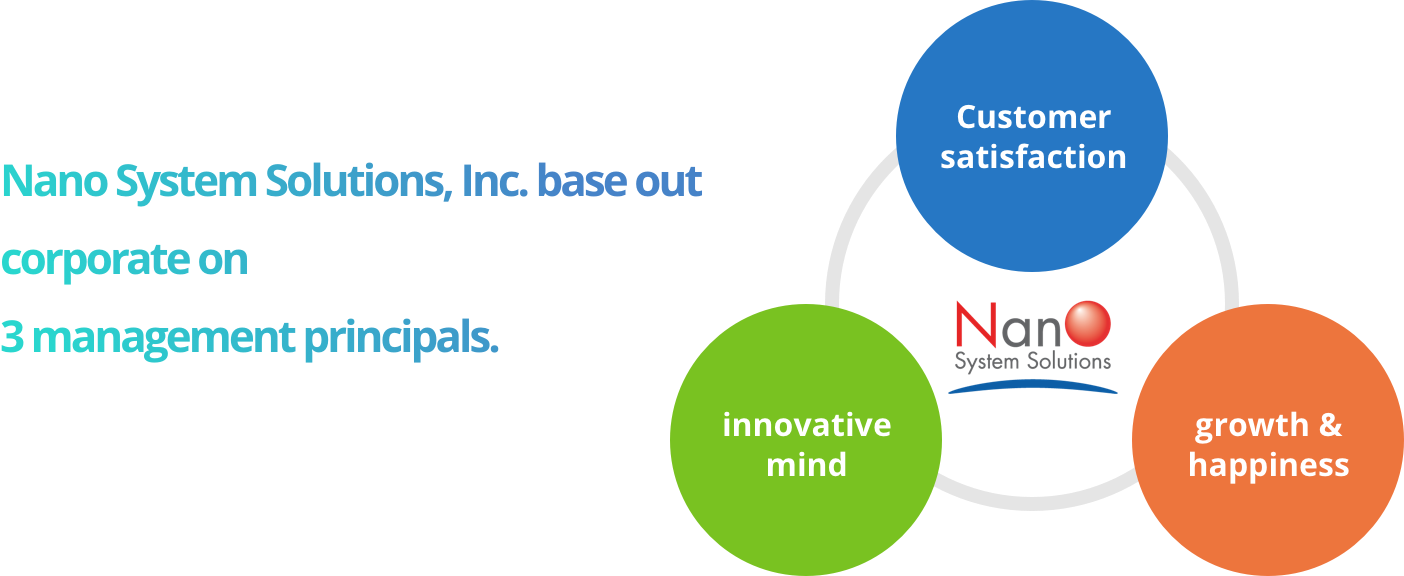 Creating products with specific users in mind.
We listen carefully to our customers and are responsive to all of the details of their requirements, allowing us to create products which offer complete customer satisfaction.
Offering products with the greatest value for the least resources.
We leverage our originality and ingenuity and spare no effort, allowing us to provide products which offer value while consuming minimal resources.
Evaluating individuals accurately through transparent management practices.
We believe that the most important source of our ability to provide better solutions to the world is the link between the development of our business and the benefits thereby gained by each individual employee.
Message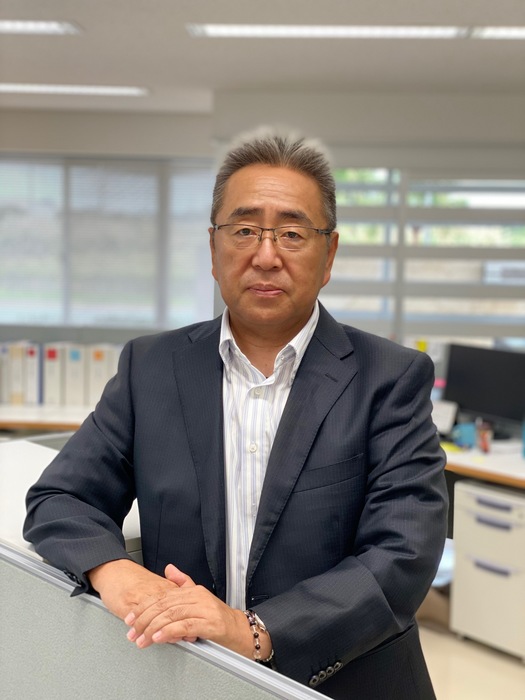 With the support of the National Institute of Advanced Industrial Science and Technology (AIST), NanoSystem Solutions Inc. was founded in December of 2004. The telecentric optics technology which was the proprietary product of the founding parent body, New Creation, was positioned as the core business for the start of this research and development venture, which has worked to develop new products demanded in global markets through the fusing of nanotechnology and biotechnology.
The hollowing out of domestic manufacturing industries in conjunction with direct investment in overseas industries is called for not only in the manufacturing field but also in the research and development and manufacturing development fields, and by the severity of their requirements. In these circumstances, what we as a company wish to place an even greater importance on are firstly the perpetuation of innovative perspectives in facing the challenges of continually creating new industry segments, and secondly on the principles of craftsmanship which underlay sound technologies.
We will continue our proud tradition in breaking ground in new industry segments, while supplying the world with new solutions and bringing a fresh perspective to Japanese industry.
President & CEO
Hitoshi Inazumi
---