Semiconductor/ Microelectronics/ Nanoelectronics
[Mask Writer for Semiconductor] [Maskless Lithography Tool]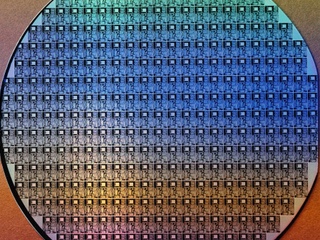 Allowing drastical cost cut of photomask fablication cost for 2nd layer of PSM photomask patterning in advanced technology nodes and Binary photomask patterning in mobile, Internet of Things (IoT) or automotive applications, with high overlay accuracy and fast patterning speed.
Also the efficiency of research and development largely improves because of user-friendly functions.
It is used in many ways, not only the normal pattern drawing, but also the electrode formation and the repair processing to the specific point.
It is possible to use as "Mix & Match" tool with your Electron beam lithography system.
Scanning exposure methods are used many for the flexible production of high-value added devices.
MEMS
[Maskless Lithography Tool]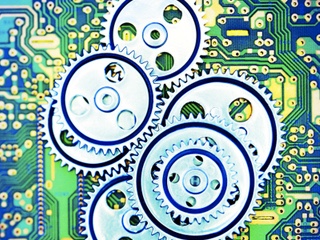 The original autofocus function makes the exposure easier to a thick photo resist.
It is possible to control the sidewall angle of the thick photo resist film more than 100µm.
We could offer the exposure function that matching with back side alignment mark as an optional.
Flat Panel Display
[Maskless Lithography Tool]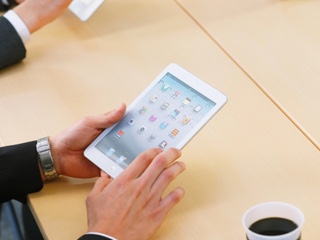 Precise three-dimensional processing to photo resist by gray scale exposure makes it possible to manufacture large area injection molding and imprint molding (NIL), which is already used in production line.
Laser light source model is suitable for manufacturing a large area photo mask for flat panels.
Opto-electronics/ LED
[Maskless Lithography Tool]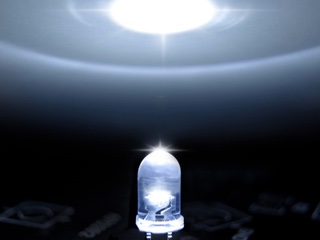 Even it is transparent and a big warped substrate which is often used in light emitting devices such as the LED, it is able to autofocus surely and realize stable exposure.
It is available for the indeterminate form board which is divided at the research and development stage.
BIO/ MicroTAS
[Maskless Lithography Tool]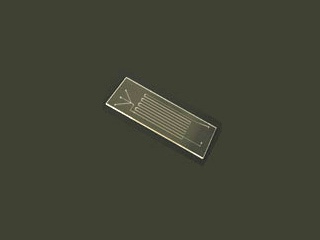 During the development of microfluid device which required cut and try process, our tool is used as a photomask manufacture device for mask aligners at many Universities and Research institute.
It is possible to direct drawing to a thick permanent photo-resist, too.
It achieves the pattern formation of the high aspect ratio.